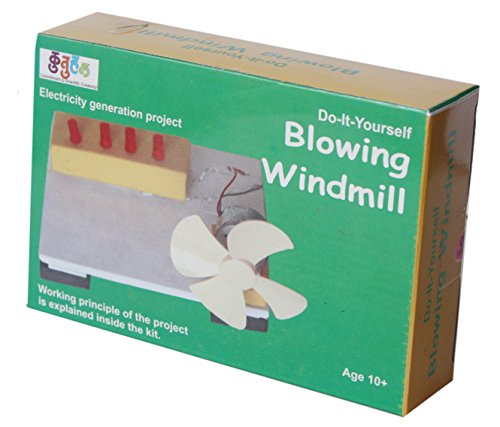 StepsToDo _ Blowing Windmill Making Kit | Electrictiy Generation Project | DIY School Science Project (A157)
Rs.258.00 Rs.300.00
Make a simple platform based windmill fitted with 4 bladed fan.
Blow air on it and all LEDs connected to small dynamo glow.
Ignite curiosity in young minds to explore & learn more
Simple electricity generation science project.
Kit included detail instruction manual for explaining working and theory of the project.
Battery is not required for this project. Kit demonstrate Fleming's Right Hand Rule, and working of wind turbine.
It is simple project to demonstrate electricity generation.
This kit contains :
Foam board
Toy Dc kotor
four blade fan
LEDs
Connecting wire