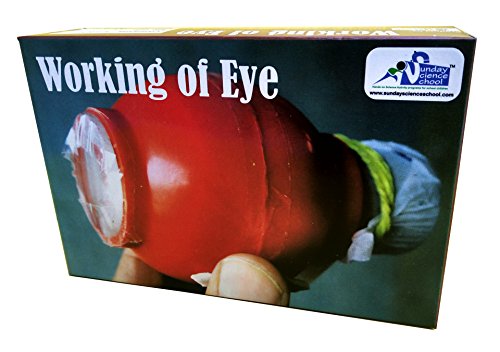 StepsToDo _ Working of Eye | Demonstration Kit | DIY Working Model
Rs.266.00 Rs.300.00
Do It Yourself Project to understand working of eye.
All required material and instructions provided with kit.
Hands-On educational learning generates interest in academics.
Promote joyful and meaningful way of learning science.
Suitable for school projects.
It helps in igniting interest in subject and inculcates a scientific attitude.
We take pride in manufacturing and selling Made in India toys.
This product provides Joyful and Meaningful Learning Experience. Such activities instill wonder and fascination towards science among young students.
As said by Benjamin Franklin "Tell me and I forget, teach me and I may remember, involve me and I learn.