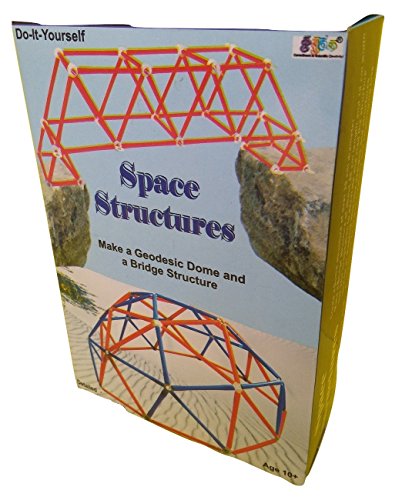 StepsToDo _ Space Structures Making Kit | Make Geodesic Dome and Bridge Structure | DIY Science Activity (A181)
Rs.283.00 Rs.300.00
A Geodesic is a curve representing in some sense the shortest path (arc) between two points in a surface.
A Geodesic structure is a spherical structure which is constructed out of interconnecting lines rather than out of curved surfaces.
Geodesic domes promote more efficient air circulation and keep temperatures even throughout the structure.
Do It Yourself Kit.
All required material is provided in the kit.
Build Creative Design Abilities.