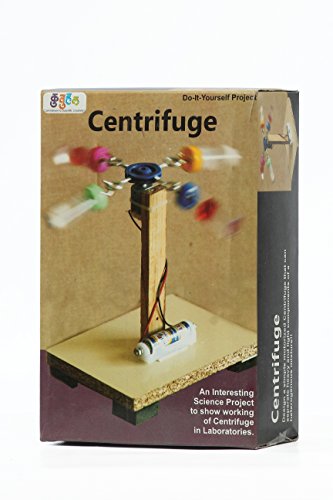 StepsToDo _ DIY Centrifuge Working Demonstration Kit | Science Project | Educational Toy | DIY Science Activity (A61)
Rs.324.00 Rs.350.00
Interesting Science Project to show working of Centrifuge in Laboratories.
Design your own motorized centrifuge to separate heavy and light components of a heterogeneous mixture.
It will help kids to learn basics of centrifugal force, separation process.
Hands-on study helps students cultivate interest in academics.
Joyful and Meaningful Learning Experience.
You may refer product and instructions/manual images for more details.
As said by Benjamin Franklin "Tell me and I forget, teach me and I may remember, involve me and I learn'.
This product provide Joyful and Meaningful Learning Experience. Such activities instill wonder and fascination towards science among young students.
It help in igniting interest in subject and inculcate a scientific attitude.
KIT CONTAINS :
Base and Batten
4 Foam pieces
4 small vials
Hooks
DC toy motor with small pulley
Cell holder
Connecting wires