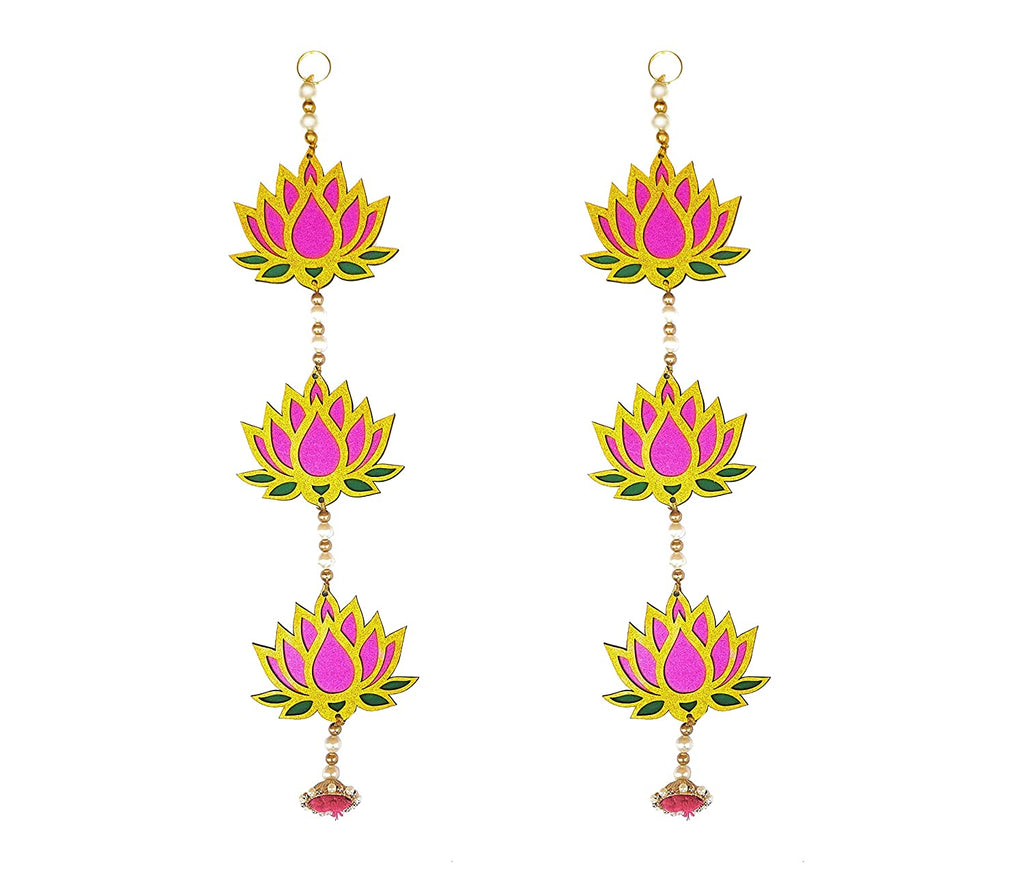 StepsToDo _ Golden & Rose Pink lotus Wind Chime (52 cm X 11.5 cm) | Three Lotus Toran | Handmade Lotus Garlands Wall Hanging | Decoration for Ganapati, Diwali, Dashera, Decorations, Festival Gift, Wedding Decoration (T328)
Rs.440.00 Rs.2,100.00
Versatile Golden & Rose Pink lotus with green pastels, white and golden beads, beautiful latakan and hanging ring make this Garlands easy to use in multiple ways like wall decoration, backdrop creation, toran, wind chime etc.
Beautifully finished hand painted product with best quality wood.
Size : Height (52 cm) and width (11.5 cm)
Reusable, washable Eco friendly product.
Looks beautiful on the walls, doors or other surfaces.
It can be used as Festival decoration for Ganapati, Durga, Dashera, Diwali, home decoration for wedding, House warming, special events, best as festival gift. Brings out your creative side.
Known for spirituality and also Lord Brahma's vehicle of choice, the lotus flower is not only beautiful but also embodies spirituality.
Celebrate your Indian roots and embrace the Indian culture anywhere in the world with this lotus flower cutout in vibrant colors.