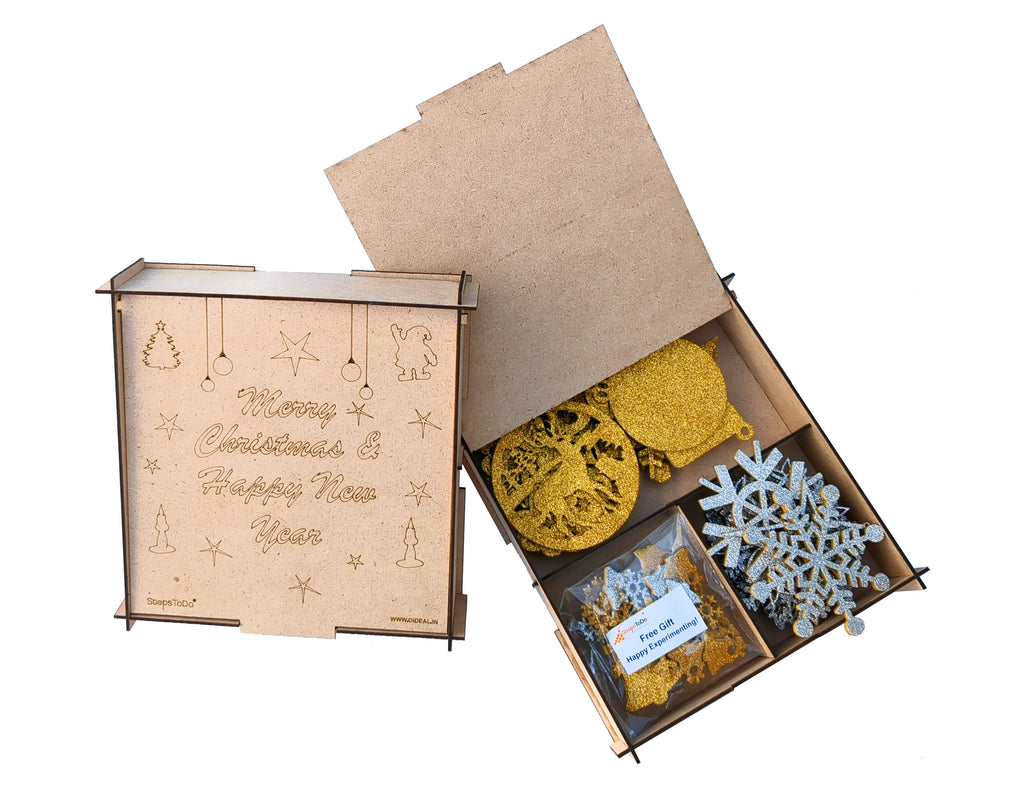 StepsToDo _ Snowflake Party Decoration Foam Ornaments Gift Set | Total 45 Pieces | Silver - Golden Hanging Ornaments (T348)
Rs.499.00 Rs.700.00
Perfect ornaments for Birthday, Marriage, Christmas tree, winter party place, fireplace, stairs, window, wall etc.
All 23 ornaments are of different style and design, Sturdy, lightweight, durable which are easy to hand.
Size : Kit contain total 45 Pieces - '19 Ornaments of 9 cm' and '26 ornaments of 2 cm' with 3 mm thickness.
Colour : One side is glittery golden and another one is glittery silver.
Kit contain : Ornaments, Rope for hanging which is packed in a gift pack box.
Usage : Ideal for hangers, gift tags, wish cards, card making, embellishments, scrap booking, decoupage, plaques.
Durable enough for long lasting use. Decorate a theme birthday party or a winter wedding; Hang them on the Christmas tree, window, ceiling or doorway. You can also paste it on wall.
Moreover, they can be given as a nice Christmas gift or other gifts to your family or friends.