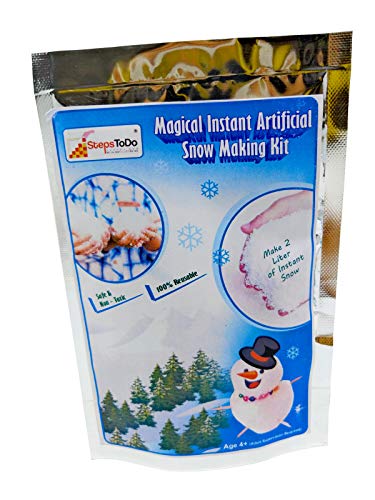 Instant Snow Making kit (Pack of 1) | Artificial Snow Powder | Magical Snow Powder | 50 Gram of Instant Snow Powder for 2 Litter of Instant Snow
Rs.280.00 Rs.350.00
Easy to make and amazing to watch.
Perfect for science activities, Science theme parties, Frozen theme party decorations, Cloud slime, Christmas decoration, Fun and Crafts.
Non Toxic and Environmentally Friendly kit helps to generate Fascination and Curiosity about Science.
Kit has 50 gm of instant snow powder for 2 litter of instant snow.