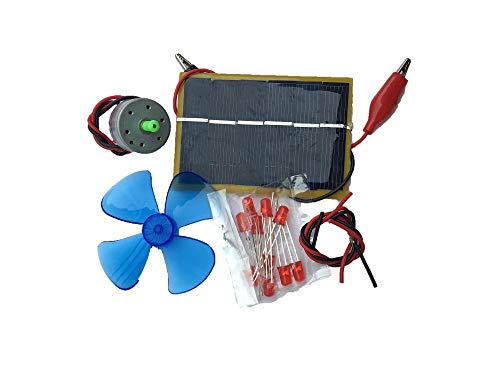 StepsToDo _ Science Project Material (Set D) | DIY Solar Energy Conversion Kit | Electronic Components | Electronic Hobby Kit & Science Project | DIY Science Activity (T152)
Rs.350.00 Rs.550.00
This is a multiple conversion kit of solar energy.
DC generator toy motor provided in the kit can act as dynamo as well as motor.
Kit contains detail instruction manual with some basic ideas of projects.
Material provided can be used for making different projects for science fair projects.
This kit contains DIY project accessories which can be used for different projects of solar energy conversion.
Students can use the basic material for making different projects which shows conversion and use of solar energy.
Kit contains :-
DC toy motors
Four blade fans
3V solar panel with connecting wires
crocodile pins
10 Red LEDs
1 Piezo Buzzer
Instruction Manual