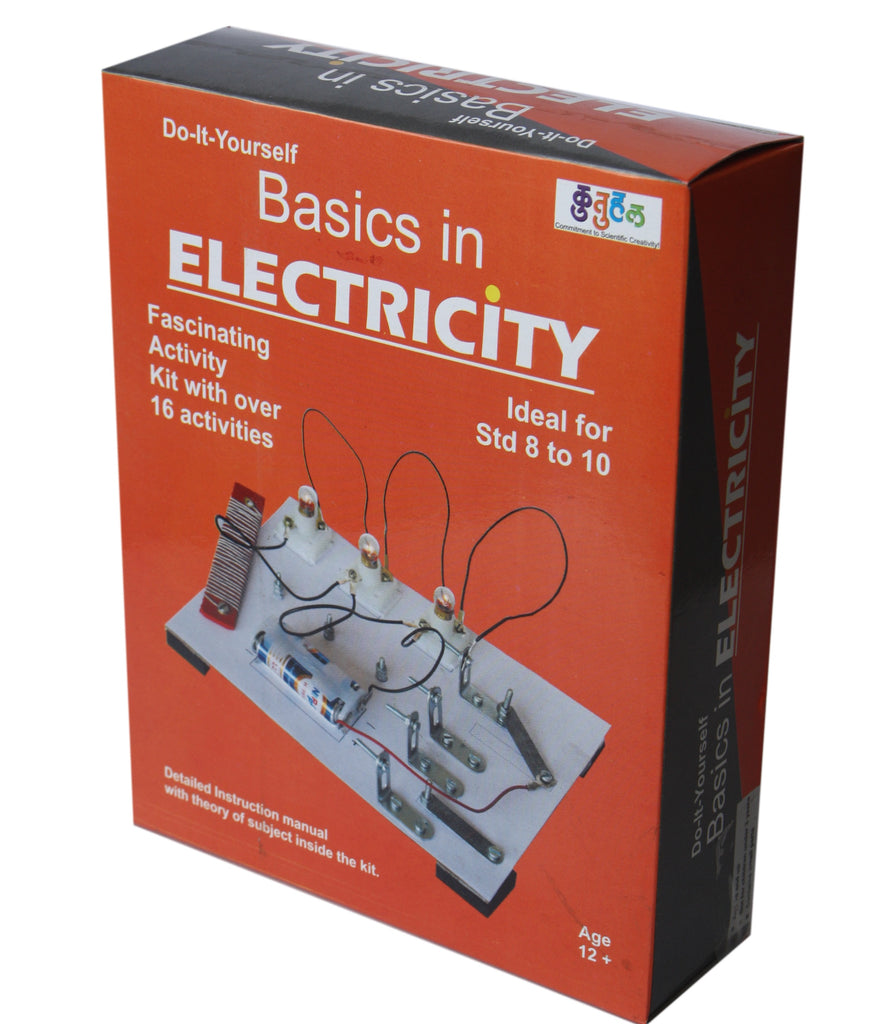 StepsToDo _ Basics in Electricity | Over 16 Activities | Fascinating Activity Kit | Educational Activities Kit | DIY Science Activity Kit (A0007)
Rs.490.00 Rs.550.00
About This Product
Age: 10yrs. & up

Kit helps you perform 13 experiments to understand basics of electricity using batteries.

You need 2 'AA' type of pencil cell which are not provided in this kit. 

It will help kids to learn about Series, Parallel circuits, Resistance, Current, Ohm's law etc.

Children can perform experiments on electricity. Concepts, like, voltage, current, fuse, switch, Ohm's law, etc. are understood by performing experiments in the kit. 

Experiments can be done using batteries.
Why should you buy this product: 
'Tell me and I forget, teach me and I may remember, involve me and I learn'- Benjamin Franklin

Provide Joyful and Meaningful Learning Experience

Instill wonder and fascination towards science among young students

Ignite interest in subject and inculcate a scientific attitude

Motivate Out of the box thinking, Imagination, inquisitive mind

Channelize energy of children in a focused direction