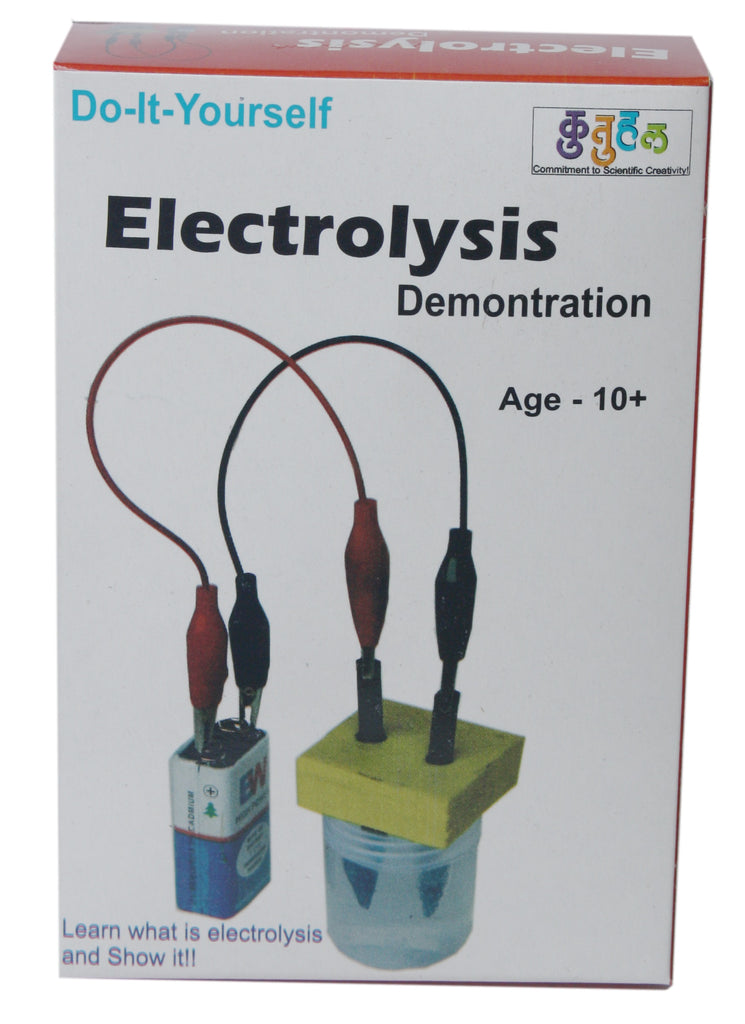 StepsToDo _ Electrolysis of Water | Demonstration Kit | DIY Chemistry Experiment | DIY Science Activity Kit (A160)
Rs.200.00 Rs.350.00
About This Product
Decompose water to get Hydrogen and Oxygen

Understand the fundamentals of Electrolysis

It is an ideal gift item for kids and students, kids

This product will be shipped along with required material and manual. Manual has details of how to perform various activities using this kit, theoretical concepts covered by them.

Refer product and instructions/manual images for more details.
Why should you buy this product: 
'Tell me and I forget, teach me and I may remember, involve me and I learn'- Benjamin Franklin

Provide Joyful and Meaningful Learning Experience

Instill wonder and fascination towards science among young students

Ignite interest in subject and inculcate a scientific attitude

Motivate Out of the box thinking, Imagination, inquisitive mind

Channelize energy of children in a focused direction