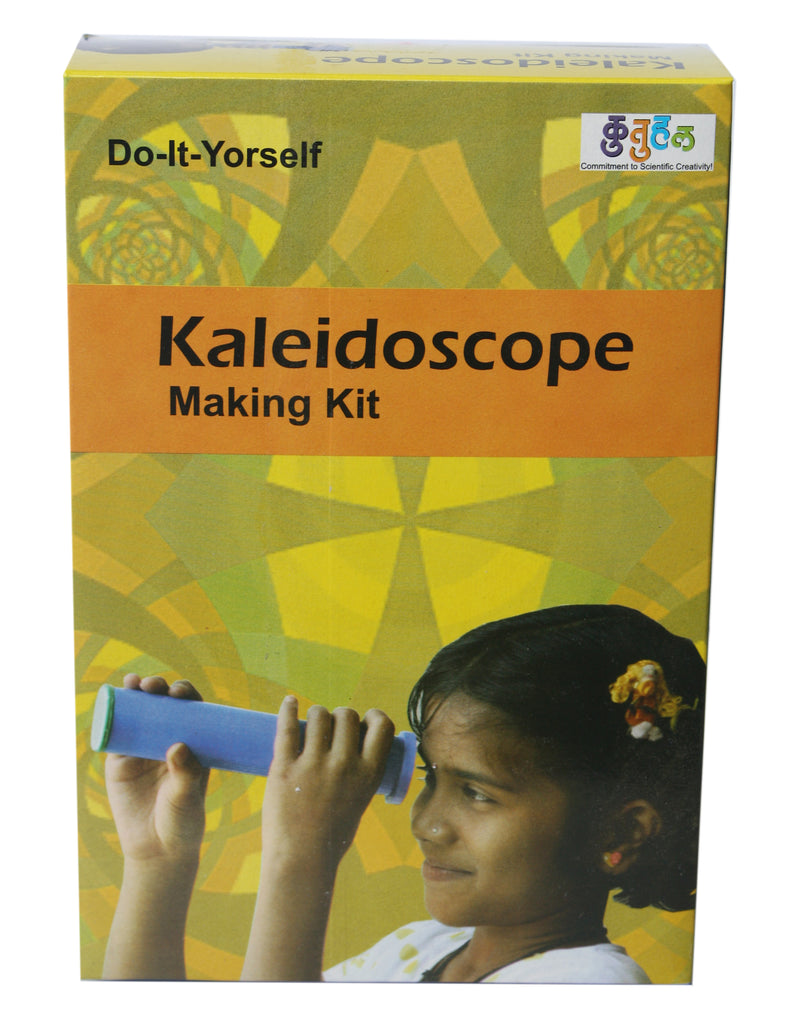 StepsToDo _ DIY Kaleidoscope Making Kit | DIY Working Model | Physics Science Activity Kit (A00018)
Rs.299.00 Rs.400.00
About This Product  :
Age : 8yrs. & up

Its a kit to make a toy popular among kids for many decades.

One can peep in and get mesmerized by burst of colorful patterns!

It has arrangement of mirrors at 60 degrees which causes multiple reflections of objects.

With this kit students will be able to : understand multiple reflection using mirrors,

Kids can understand that how kaleidoscope works.
Why should you buy this product : 
'Tell me and I forget, teach me and I may remember, involve me and I learn'- Benjamin Franklin

Provide Joyful and Meaningful Learning Experience

Instill wonder and fascination towards science among young students

Ignite interest in subject and inculcate a scientific attitude

Motivate Out of the box thinking, Imagination, inquisitive mind

Channelize energy of children in a focused direction