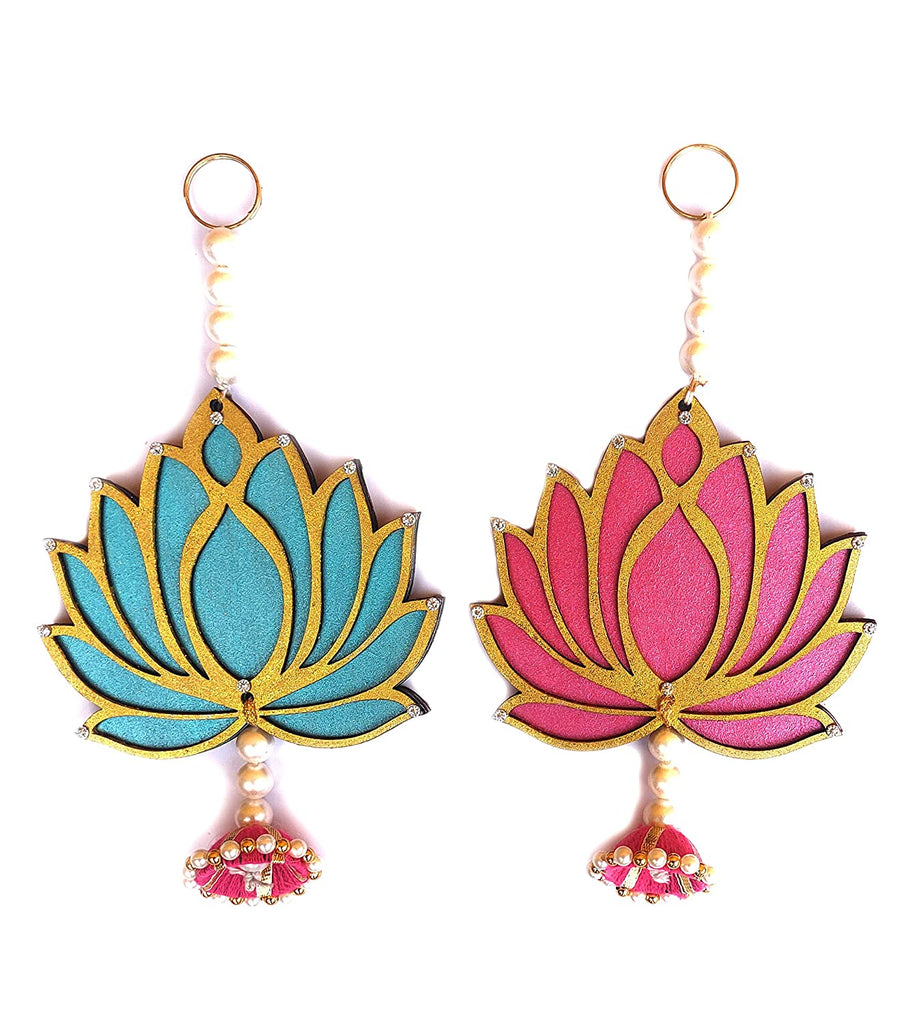 StepsToDo _ Two Sided Hanging Lotus Wooden Cut-Out/Latakan/Backdrops | Rose Pink and Ocean Blue Colored Handicraft | Gift Pack & Decoration for Diwali, Dashera, Pooja, Decorations, Festival Gift, Wedding Decorations (T326)
Rs.650.00 Rs.2,700.00
Versatile Lotus designs colored on Both side. Bright Rose Pink on one side and Ocean Blue color on other side.
They have golden border frame. Each cut out has white pearls, pink umbrella shaped pendant and golden ring to hanging hand made lotus.
Size : Height (22 cm) and Wide (17.5 cm)
Beautifully finished hand painted product with best quality wood.
Reusable, washable Eco friendly product.
Looks beautiful on the walls, doors or other surfaces.
Arrange these flowers in any way on the backdrop to bring out your creative side.
It can be used from both side. Multipurpose, two in one lotus.
There are many ways to use these cut outs, beautiful wall decoration, rangoli, for diya decoration, festival gift, for wedding decoration.
Known for spirituality and also Lord Brahma's vehicle of choice, the lotus flower is not only beautiful but also embodies spirituality.
Celebrate your Indian roots and embrace the Indian culture anywhere in the world with this lotus flower cutout in vibrant colors.