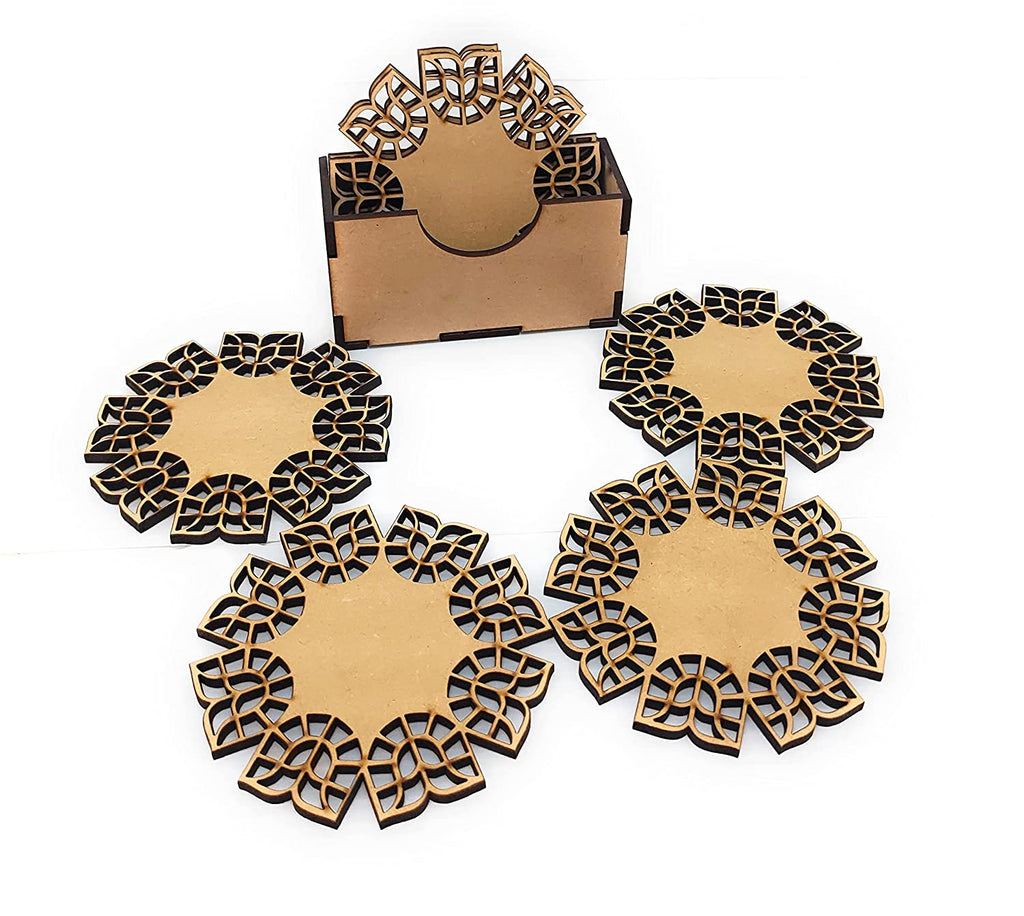 StepsToDo _ Wooden Coasters for Drink Wear (Set of 6) | Unique Table top Protection Drink Coasters (T321)
Rs.350.00 Rs.550.00
Wooden Coasters: Made from 100% high quality natural birch wood, well known for its durability & beautiful colour. It Not only works as a functional coaster set, but also a unique antique set of coaster pieces for your living room, coffee table or bar counter.

Coaster size is 4 inches.

Fit All Kinds: bourbon, highball, lowball, whiskey glasses, coffee mugs, tumblers, flasks, mason jars, tea cups, coffee cups, beer cans, water glasses, juice tumblers and fountain drinks. Prevent condensation from leaving any stains or water marks on your countertop, bar, or tabletop surface.

A great practical and useful gift for a housewarming party and visiting a friend in their new home, also great for birthday, Christmas, or holiday gift for anyone young or old.

An eye catching accessory for your bar, dining table, or coffee tea lounge and a unique gift idea too! Flaunt them when your friends and family come over for tea or coffee

CARE & INSTRUCTIONS : Do not wash the coaster with water or any other detergent. The usage of water or detergents will spoil the coaster. To clean the coaster, just wipe with cloth.