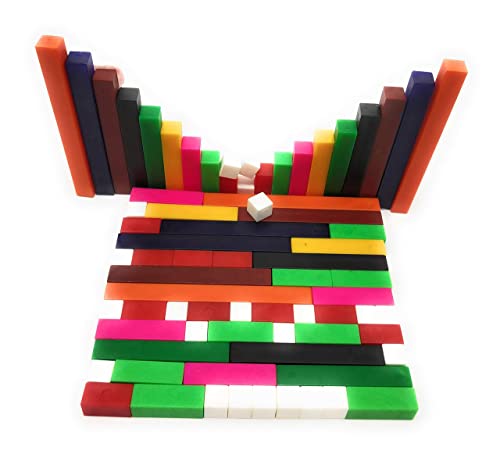 StepsToDo _ Plastic Cuisenaire Rods | Individual Kit | Fraction Rods
Rs.412.00
The activities involve students in the process of exploring and investigating abstract math concepts through the use of manipulatives. Students are encouraged to think critically, plan strategies, and share conclusions.
The rods help children understand math concepts as they process from concrete representation to abstract thinking
Includes 74 plastic Cuisenaire rods of 10 color-coded rods (orange, blue, brown, black, dark green, yellow, purple, green, red, and white), ranging from 1 cm to 10 cm.
The durable plastic rods are easy to clean and store. Product comes with detail instruction manual.
Cuisenaire Rods are great for exploring whole numbers, arithmetic operations, ratio, symmetry, congruence and patterns.
Provided tactile and visual models.
Encourages thinking and reasoning. Helps students to reflect on mathematical concepts.
What Mathematical Concepts can be developed :
Number Sense
Part-part whole
Skip counting
Patterns
Multiplication - Division
Measurement
Multiples
Factors
Fractions
Ratio
Proportions
Benefits of using Math Manipulatives
Key Features :
Proudly Made in India
Product support directly from manufacturer. For any doubt in usage of kit
Product comes with attractive user manual written by expert teachers.
Ideal for classroom teaching as a teaching aid.